The Alternative Organic Initiative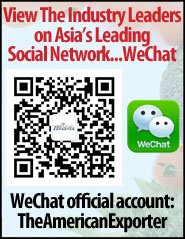 The trend of importing U.S. organic and natural foods is on the rise, especially by countries such as China and the UK. However, these healthier foods are more expensive than traditional food products because of their composition of pure, untampered ingredients. Due to cost restrictiveness, many countries have unhealthy eating habits (Mexico, Middle East, etc.). There are, however, alternative natural foods that these nations are demanding from America. Indeed, such undernourished countries have invested heavily on national, health programs to promote a certain purity of consumption. These global initiatives have, in turn, led to a rising demand for U.S. grown, natural food products. U.S. exports of certified organics abroad were valued in excess of $565 million USD in 2017.

Global Health Initiative

Mexico has caught up with U.S. obesity rates and many professionals suspect that easing trade restrictions between the two countries by NAFTA has been a root cause of saturating the country with high fructose (soda, candy, etc.) food products and causing diabetes. The Mexican government is taking a proactive approach. They have facilitated a campaign to eat healthy, go for regular health check-ups, exercise more, and raise the tax on soda by one peso per liter. The Public Library of Science suggested that as much as 1/10th of caloric intake in Mexico is ingested via soda pop drinks. "It estimated the current tax would reduce obesity by 2.5 per cent by 2024, preventing between 86,000 and 134,000 new cases of diabetes by 2030" .

The Chinese government has launched a nationwide initiative to address the progressing obesity problem in the country. The Healthy China 2030 plan was implemented with the mission of promoting health food alternatives such as natural and organic foods to its citizens and to increase their lives by two years in just 15 years' time. Its methodology is to increase obesity awareness, in conjunction with the World Health Organization, and to maximize eating better and exercising.

The National Health Service (NHS) in England has its hands full as well. A study by the Organisation for Economic Cooperation and Development (OECD) determined that 27% of Brits are obese and 36% are overweight . NHS England has taken important health measures when it comes to the UK's diet. The health service has placed a limit of 250 calories on candy and other sweets in public places. There will be a new sugar tax effective next month (April 2018): Tax on drinks with more than five grams of sugar per 100ml will be levied by 18 pounds per liter, while those with eight grams or more of sugar per 100ml will have an extra tax of 24pounds per liter . Peter Guyer, Founder & CEO of Toosum Healthy Foods, suggested that international initiatives promoting natural and organic food products include the E.U. and China with the promotion of certified-organic foods. He went on the record to share that global demographic changes, along with medical/health conditions, are contributing to the need for healthy, natural foods around the world. This is where natural food exporters of natural, organic, non-GMO and vegan food products come to the rescue. Demand for U.S. grown, health food alternatives has hit an all-time high, cost what it may.

Cost Analysis

The Food and Agricultural Organization of the United Nations (FAO) has listed a host of First, organic food supply is limited as compared to demand. Second, production costs for organic foods are typically higher because of greater labor inputs per unit of output and because greater diversity of enterprises means economies of scale cannot be achieved. Next, post-harvest handling of relatively small quantities of organic foods results in higher costs because of the mandatory segregation of organic and conventional produce, especially for processing and transportation. Finally, marketing and the distribution chain for organic products is relatively inefficient and costs are higher because of relatively small volumes . The price of natural foods is at a premium and shipping costs to export these organics overseas is expensive. However, expansive urbanization and a growing disposable income in China and the UAE are keeping up with the supply. Toosum's CEO stated that foreign importers do not look at U.S. organic and natural foods as being cost prohibitive. He continued to suggest that alternative American natural foods are also plausible for countries with low health food practices such as Non-GMO and vegan.

Organic Exports to North America

The United States Department of Agriculture's (USDA) Foreign Agriculture Service's (FAS) Global Agricultural Trade System (GATS) valued American exports of organic foods to Canada at just over $260 million USD in 2017. Our southern neighbor, Mexico, imported $133 million dollars' worth of American-made, organics last year alone.

Organic Asia

The GATS data notes that the U.S. sold nearly $104 million worth of organics to countries in Asia last year. South Korea imported $23.8 million, while $22.3 million in organic exports went to Japan in 2017. Hong Kong took in excess of $9 million alone, as China imported U.S. organics valued at over $5.6 million last year. Organics in the EU-28

The U.S. exported over $11.7 million dollars of total organics to the European Union in 2017. The database lists the United Kingdom as importing $5 million USD in total, U.S.-grown organic foods last year. France had the second largest demand for organics made in the U.S.A. at over $2.6 million. Spain imported over half a million dollars ($500,327) worth of organic imports from our country, while Germany brought in nearly half a million dollars ($494,385).

Though the number of domestic Vegan exporters is still growing, there are a few companies that ship animal-free, food products overseas. U.S.-based Tofurky and Morningstar Farms produce the majority of alternative-meat substitute products that are sent overseas. Vegan Worldwide is an American exporter of vegan food based in New York. It currently exports healthy, non-animal sourced food in North and South America from Canada and Mexico to Colombia, Chile, and the Dominican Republic.

Vegan in the EU-28

The European Vegetarian Union is a conglomerate of health conscious, European corporations that have developed the V-label and its promise of "Vegetarian. Vegan. Guaranteed" . Santa Rosa, California-based Amy's Kitchen is a global exporter with over 120 Vegan options and 100 gluten free products, Kosher and all. The health food exporter ships to 23 international markets including: France, Germany, Sweden, Denmark, Finland, and Holland.