Clean Label Consumerism - The Big Trend in Natural Food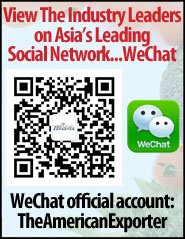 According to a recent survey conducted by market research firm Packaged Facts, 53% percent of adults said they are purchasing more natural and organic foods than ever before. Today, the belief that organic and natural, or whole, foods are safer and more nutritious is widespread. Young consumers are particularly knowledgeable about the link between diet and health. With such consciousness driving the food and beverage market, we will continue to see products with transparent labeling, plant-based proteins, and nutrient-dense ingredients fill grocery store shelves in 2019.

According to Tyson Foods 2019 Trends Report, 39% of consumers are willing to switch to brands that use more transparent labels. Millennials and Generation Xers, along with those of Hispanic and Asian ethnicities, are particularly supportive of "clean" food and beverage products. Though "clean" remains an arbitrary phrase with little agreement as to its official definition, the word is not without influence. Brands and restaurants are putting capital behind it, including the popular fast-casual bakery-cafe, Panera. The chain has enthusiastically embraced the clean-eating food trend with its "100% clean food" menu, defining "clean" as food with no artificial preservatives, sweeteners, flavors and no colors from artificial sources.

"Naturalness" is one of the most important drivers of purchase and consumption. The cleaner, or more natural, the label, the more trustworthy consumers view the product. In November of 2017, Ingredion, Inc. surveyed 1,000 consumers in the United States and Canada frequently purchase beverage products to understand their perceptions of clean label beverages. Most respondents believed that label claims such as no artificial ingredients, no preservatives, no GMOs, and organic suggested a cleaner label beverage.

Like transparent labeling, the growing trend of alternative, plant-based protein is not surprising, but it is something to note. According to Mintel's Global Food & Drink Trends 2019 Report, 53% of US consumers agree that plant-based foods are better for the environment than animal-based options. Last year brought us an array of creative alternative protein products, including meatless burgers, mushroom-based jerky, dairy-free yogurt, and pea protein milk. As we look to 2019, the sky's the limit when it comes to plant-based protein. Whole Foods also foresees faux meat as a mainstay in 2019, reporting that consumers "are exploring plant-based snacking as their palates crave adventure, want a break from meat or seek more ways to add savory umami flavors into snacks and meals." With nearly 40% of Americans trying to eat more plant-based foods, innovation is more important than ever in this rapidly growing food sector.

According to Tyson Foods' Trendtellers Council, proactive wellness is the trend on the tip of everyone's tongue in 2019. For consumers, it's not just about simplifying, minimizing, or exchanging ingredients. Food is an opportunity to supercharge one's health by strategically focusing on products with an enhanced nutritional profile. (Think turmeric for its anti-inflammatory properties and collagen to enhance bone, hair, and skin.) Tyson believes this trend of boosting existing foods with the addition of nutrient-dense ingredients will flourish as people focus on eating foods specifically for brain health, digestion, and beauty.

While consumers are willing to pay a premium for health and wellness products that resonate, their standards have only gotten higher. According to L.E.K. Consulting's 2018 consumer food and beverage survey of nearly 1,600 consumers, claims need to be more nuanced and convey specific attributes. Is the product high in fiber? Low calorie? It's important for brands to call out these important claims, especially as there is a growing desire among consumers to move past general claims of "all natural". Consumers want to specifically understand the kind of food they're buying and why.

As natural and organic food continue to grow in popularity, the greatest opportunity exists for brands who can find the perfect intersection of taste, quality, and transparency in this growing field of health and wellness.