The Generation Driving Food Trends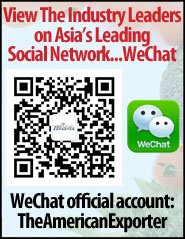 In 2016, millennials accounted for 27% of the global population, according to UN World Population Prospects. This number represents more than 2 billion people. In the US alone, millennials make up the largest generation in American history after overtaking Baby Boomers in 2016.

Born in a time of rapid change and development, millennials are natives of the digital world, using social media to share their preferences and, most importantly, tastes with America's trillion-dollar food industry. It's no surprise, then, that consumers in their 20s and mid-30s are driving the top food trends in 2018.

Transparent Labeling

According to a survey conducted by market research firm Mintel, 74% of US millennials expressed wishes that food companies were more transparent with their product manufacturing. Whereas previous generations might have referred to the label for fat and calories, millennials view the label as an extension of corporate responsibility. Was the product ethically sourced? Is it organic? Considering 52% of organic consumers are millennials, these are important questions for brands to confirm on their labels. In 2018, we will see more transparency, including "GMO-free" and "Fair Trade" labels, across packages.

Plant-based Protein

Veganism and low-meat diets are growing in popularity. In 2017, there was a 6% rise in veganism across US consumers, and according to Mintel, there has been a 25% increase in vegetarian claims and a 257% in vegan claims in new products in grocery stores, meaning more plant-based products are hitting the shelves. With food technology creating meatless products with meat-like qualities (a la the Impossible Burger's "bleeding" vegan burger), even meat-lovers are jumping on board with this trend.

According to food and restaurant consultants Baum+Whiteman, restaurants are meeting the growing demand for meatless dishes as well. Expect to see more restaurants offering vegan menu options, including nut-based cheeses and exotic vegan entrees.

With 24% of their yearly income dedicated eating at restaurants, millennials spend the most on dining out in comparison to other generations. In order to cater to this trendy audience, restaurants must create unique, shareable experiences, cognizant of the fact that 69% of millennials take pictures of their food before eating it, according to Mintel. In their quest to search for a "global" food experience, millennials enjoy trying unique flavors and sharing the experience with their friends both in-person and across social media. Restaurants must keep it fresh -- both literally and figuratively.

Convenience Food

According to last year's Food and Health Survey conducted by the International Food Information Council, 55% of millennials claim convenience is a top decision-maker when buying food. More than 60% are interested in meal-kit subscriptions, where the hassle of grocery shopping and meal prepping are taken care of for the consumer.

According to Business Insider Intelligence Reports, 25% of Americans have purchased specialty food and beverages online. Million-dollar meal services, including Blue Apron and Hello Fresh, as well as the meal delivery sector's newest player, Amazon Fresh, are riding this e-commerce wave, disrupting the $600 billion dollar grocery store industry.

The demand for convenience doesn't stop there. Protein-to-go, in the form of packaged tuna, minimally-processed beef sticks, and raw bars, are also trending among -- you guessed it -- millennials. With their developed palettes and desire for healthy, convenient, and transparent brands, millennials will continue to set the tone for 2018's food trends.