U.S. Beef Market Update: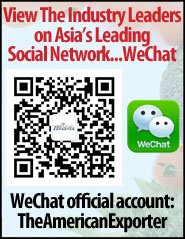 China & the Middle East

In 2017 China was our 17th-largest customer purchasing $31 million in U.S. beef, and our third-largest customer was Hong Kong, purchasing $800 million.

The additional duties being imposed on U.S. beef comes at a fragile time in the development of the Chinese market. After one year of access, importers and distributors are still at a stage of building sales and distribution channels in this emerging market.

The tariff on U.S. beef to China typically ranges from 12 percent to 20 percent, with an average tariff of 14.7 percent. However, with retaliatory tariffs in place, U.S. beef tariffs range from 37 percent to 50 percent. At the same time our competitors are still subject to an average tariff of 14.7 percent.

Although U.S. beef accounts for just 1% of China's surging beef imports, since gaining access the U.S. beef industry has made tremendous investments in the Chinese market because it holds vast long-term potential as the world's fastest growing beef import market. U.S. beef sales to China were expected to grow slowly with the evolution of consumer preferences for grain-fed beef, rising incomes and improvements in importing and distribution infrastructure.

Progress had recently been made in expanding the list of plants eligible to export to China and U.S. officials have been working on gaining eligibility for additional beef items. With these access improvements, USMEF had estimated exports could grow from the (pre-tariff) 2018 value of $70 million to $430 million by 2020.

The bottom line is that the retaliatory tariff will have a negative long-term impact in that it is stalling the process of building a foundation for what promises to be a major volume market for U.S. beef in the future.

Middle East

Morocco- U.S. beef and beef products are now eligible for export to Morocco. Documentation requirements and other details are posted in the USDA Food Safety and Inspection Service Export Library. The United States has a free trade agreement (FTA) with Morocco and can therefore export beef at zero duty, within tariff rate quotas.

All duties on U.S. beef will be phased to zero by 2023, but Morocco's out-of-quota duties are extremely high – with applied rates of 150 to 200 percent on imports from non-FTA suppliers. Therefore, U.S. beef should have an advantage over competitors.

Kuwait- Attracting major food importers and some of the Middle East's leading chefs, USMEF hosted a U.S. beef training workshop in Kuwait designed to create interest in alternative beef cuts. The workshop at the Radisson Blu Hotel was funded by the Beef Checkoff Program. USMEF is a contractor for the beef checkoff.

A video emphasizing the inspection, grading, aging and safety of U.S. beef followed, along with a look at U.S. beef cut specifications.

While relatively small in volume, U.S. beef exports to Kuwait achieved significant growth in 2018. Through April, export volume increased by one-third year-over-year to 1,131 metric tons, while export value was up 26 percent to just under $10 million.

HRI Sector- At the two HRI workshops, USMEF representatives emphasized the quality of U.S. beef and its superior taste compared to competitors' products, as well as the safety aspects and halal certification, which are considered important factors affecting meat purchases in the Middle East.

As part of an ongoing strategy to promote alternative cuts of U.S. beef in the Middle East, USMEF partnered with the Emirates Culinary Guild (ECG) and Qatar Culinary Professionals (QCP) to conduct U.S. beef workshops targeting the hotel, restaurant and institutional (HRI) sector in Abu Dhabi, United Arab Emirates, and Doha, Qatar. Funded by the Beef Checkoff Program, these educational events attracted more than 125 chefs and beef importers who work in the hospitality industry.

In Abu Dhabi, participating chefs also took part in a hands-on cooking session, preparing a number of recipes and enjoying a lunch that included; braised beef roulade, burgers with beef bacon, beef fajitas, meatballs with mushroom sauce, Middle Eastern beef kofta, Thai beef salad, flat iron steak with sautéed vegetables and hanging tender with buttered vegetables. The goal of these workshops was to bring chefs and importers together to experience the unique taste and versatility of underutilized cuts of U.S. beef particularly, and to ultimately help the HRI businesses develop new menu ideas.