Food as Medicine – Trends in the Gulf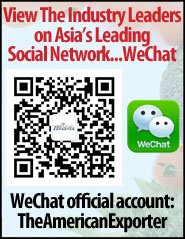 According to investment bank Alpen Capital, food consumption in the Gulf Cooperation Council (GCC) region is expected to grow 4.2% annually over the next few years in line with population and per capita income growth. With limited arable land and inadequate water resources, this region has a strong dependence on imported food and agricultural products; however, a lack of resources isn't the only factor driving consumer growth. The region is embracing the idea of "food as medicine" as affluent consumers look to natural and organic products to fill their pantries. As the population and consumer purchasing power continues to grow, the focus will be on clear food labels and nutritious ingredients.

GCC governments, too, are trying to lower the rate of obesity and diabetes with food-education initiatives; and retailers have been supportive of their efforts by continuing to increase the shelf space available for natural and organic products. Euromonitor International reported that reduced fat and reduced sugar products also saw increased shelf-space, especially among ice cream, dairy, and confectionery goods. The combined efforts of the GCC governments and manufacturers will continue to drive rising health awareness. The importance of packaging, convenience, and high-quality ingredients has never been more important for American exporters looking to service the area.

The GCC states of Bahrain, Kuwait, Oman, Qatar, Saudi Arabia and United Arab Emirates enjoy the highest standards of living in the Middle East. These oil and gas producers are a high-value food export market that is growing exponentially in size and revenue. It should be noted that consumer confidence mirrors the oil market and shows a great deal of fluctuation. As regional economies recover from low oil prices, it is expected a 3.7% annual increase in GDP per capita by 2020, along with the growing penetration of hypermarkets and supermarkets, will boost food consumption. Expected population growth, around 6.5 million between 2016 and 2021, will also increase the demand for imported consumer goods and food.

As the popularity of and preference for Western brands grows, consumption trends are shifting toward convenient packaged foods. According to Frost & Sullivan, processed food accounts for more than 50% of the GCC food industry, a market that is seeing an increased demand for health and wellness food products. Snack bars were the fastest growing convenience food category between 2012 and 2016 with a 10.9% compound annual growth rate.

Saudi Arabia is the Gulf's largest food producer, representing 74.1% of total production in the GCC. The Kingdom also imports more than $14.2 billion worth of food and beverage products each year. Led by its relatively young, affluent, and educated population, Saudi Arabia's health and dietary food and beverages market is growing at nearly 12% a year.

The UAE is also seeing similar growth with organic food. According to a study conducted by Global Links, the approximate retail space stocking organic products in the UAE has increased by 60% over the last four years. While the GCC has seen much growth in organic and natural food consumption, these markets remain largely untapped in the GCC, especially in the two largest food consumption centers, Saudi Arabia and the UAE.

Manufacturers find that product labeling is one of their strongest marketing tools to attract consumer attention and continue to focus on food labels that clearly communicate various "natural" claims, including vitamin and mineral content, whole wheat content and reduced fat information. While organic food is on the agenda, few food and beverage brands are actually promoting the claim on their packaging. Only 2% of food and drink launches in the UAE were positioned as organic in October 2017, according to Mintel Global New Products Database. Instead, manufacturers have focused on wider health claims – "no additives and preservatives" is the most used claim in the market, featured on 16% of all product launches. There is a strong opportunity for U.S. brands to stand out by promoting their organic status.

In 2017, the UAE Ministry of Climate Change and Environment issued an advisory stating it has banned imports of certain fruits and vegetables from countries including Egypt, Oman, Lebanon and Yemen. This ban reflects how food safety and nutrition has become a core priority of the country's food security system, a trend that is replicating itself in other markets across the region. For American exporters, the Gulf is the region to watch as the GCC's growing population, high per capita income, and vibrant tourism and hospitality industries will continue to drive consumer demand for convenient, natural, and organic food products.