The Future of U.S. Meat continued.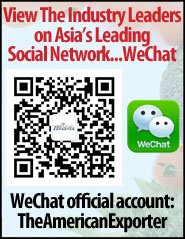 As the U.S. faces tariff increases in China and potential trade wars in the EU, where do other opportunities exist for U.S. meat?

U.S. Beef is achieving growth in nearly every region, but especially in key Asian markets such as Japan, South Korea, and Taiwan. We are also seeing strong demand for U.S. Beef in Southeast Asia and Latin America. The higher tariff rate in China will not have a major impact on 2018 export results, but it will hamper the U.S. industry's ability to expand the China-approved cattle supply and establish a foothold in the world's fastest growing beef market.

As for the EU, our trade officials continue to work on securing a duty-free quota reserved for U.S. Beef only, and we are confident this will happen in the near future. However, until that happens, beef export growth to Europe will continue to be slowed – not by lack of demand, but by insufficient capacity within the duty-free quota. For example, in the current (July-September) quarter, the duty-free quota's capacity was exhausted in just 14 business days, so no U.S. beef can enter the EU duty-free until October 1st when a new quarter begins.

In May & June, USMEF announced a record-breaking pace for U.S. beef exports. What contributed to such growth in volume and value?

Yes, beef export value in May shattered the previous record, reaching $722 million. In June, exports came very close to matching that record by hitting $718 million. Several factors contribute to this outstanding growth, but the fact that U.S. beef production is at a high level has boosted the U.S. industry's supply of cuts that perform well internationally – such as short ribs, short plates, chuck rolls, beef tongue, and rounds.

In both Korea and Japan, we have seen dramatic market segment development with everything from White Tablecloth Steak Demand and Gourmet Burger Concepts to Home Meal Replacement and Convenience Store Development. USMEF, in partnership with our U.S. Industry Exporters, is constantly trying to provide demand solutions through new concepts. Through trade agreements, the U.S. has also secured market access gains in key markets such as Korea, Colombia, Central America, and the Dominican Republic. And of course, U.S. beef still has duty-free access to Mexico through NAFTA.

Despite the intense competition U.S. beef faces in Japan and Korea, these countries have the largest appetite for U.S. beef. What sets U.S. beef apart in these regions? How will exporters continue to capitalize on this enthusiasm?

Well-marbled, tender U.S. grain-finished beef provides a unique, high-quality eating experience. When combined with the U.S. Beef Industry's (and USMEF's) in-market trade efforts, we provide an opportunity that our competitors simply cannot match. Demand for this product was very strong prior to BSE-related market access closures, and it took some time for U.S. industry to win back the confidence of consumers – as well as retailers and restaurateurs, who now feature U.S. beef without hesitation. In addition, as already mentioned, demand in Korea has been bolstered by the tariff relief achieved in the Korea-U.S. FTA ( KORUS). The rate was once 40%, but it is now 21.3 % and will drop to zero by 2026.

Which cuts of U.S. Beef have grown significantly in 2018? Why have these grown?

Demand is growing for cuts that have traditionally performed well internationally such as short ribs, short plate, tongue, chuck rolls, and rounds. In addition, the U.S. industry has also stepped up its efforts to promote new concepts such as thick-cut steaks and barbeque cuts, especially in Asia, as consumers increasingly find these items to their liking – both in restaurants and at home.

Beef Variety Meat exports continue to be a very important component of the U.S. product mix. Whether we are shipping tongues to Japan, lips to Mexico, tripe to Peru, livers to Egypt, or hearts to South Africa, variety meat exports greatly enhance the per-head value of every animal slaughtered.

What does the reopening of the Japanese market to U.S. Lamb mean for the industry? How will USMEF promote U.S. Lamb after a nearly 15 year absence in Japan?

After being out of the market for so long, education is a top priority. First, we need to familiarize chefs and other foodservice professionals with the unique flavor profile of U.S. grain-finished lamb, as we view higher-end restaurants and hotels as the most likely initial buyers. But we also feel U.S. lamb can gain traction in Japan's retail sector, once consumers become more familiar with the product. In addition to high-end cut Lamb Racks, Japan also imports a significant volume of neck and shoulder meat. This is a great opportunity to enhance the return of these cuts.

U.S. pork exports have declined as a result of increased tariffs in Mexico and China. Where should U.S. pork look to expand its footprint?

Well before retaliatory tariffs ever came into the picture, USMEF was working to diversify export destinations for U.S. pork. While Mexico, Canada, China/Hong Kong, and Japan have long been U.S. pork's mainstay markets, we know that downturns can happen for reasons beyond the industry's control. That is why have worked tirelessly for many years to expand demand in Korea, Southeast Asia, Central and South America, the Caribbean, and Oceania.

In 2014, USMEF began a project that I was personally involved in that began to identify opportunities and develop business in South Africa and various West Africa markets such as Ghana, Benin, and Angola. With the youngest age demographic in the world and an emerging middle class, the continent of Africa definitely holds the potential of being the next global frontier that could emerge for U.S. pork and beef products.