Brexit continued.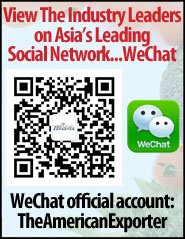 Apart from the EU, the United States is the United Kingdom's most important export destination. The U.S. economy is linked to the British economy through trade and finance, meaning any major impact on the U.S. economy would likely be through the upset of global financial flows. In 2015, the U.S. exported $56.4 billion in goods to the U.K., making them the United States' seventh-largest trading partner and representing 3 percent of total trade. But what does Brexit mean for the United States?

Until the U.K. finalizes its individual, high-priority negotiations with the 27 other countries in the EU, the U.S. must wait to make any formal decisions with Britain. (The U.K. is not permitted to formally negotiate international trade agreements until after it has left the EU, though it can engage in preliminary negotiations.) The post-Brexit trade deal is likely the most complex part of the EU negotiation because it requires the unanimous approval of more than 30 national and regional parliaments across Europe.

With less than 20 months before the U.K. officially leaves the EU, there are a lot of details to finalize. If the U.K. is unable to negotiate a trade agreement with the EU within the
two-year period, the U.K. will have to operate under World Trade Organization rules, which could mean custom checks and higher tariffs. British agriculture would suffer most under the WTO, given that duties run more than 40 percent for meat and cereals. The U.K. will automatically become a WTO member as soon as it leaves the EU as it is currently only a member via its membership in the EU.

At present, the U.K. food system operates smoothly because of current patterns of trade and quality control rules. A uniform EU agricultural policy has made it easy for the U.K. and European countries to buy and sell goods. There is a strong possibility that there will be a reduction in food security post-Brexit. According to a recent report by the House of Lords, leaving the EU without a trade deal in place could put up to 97% of British food and drink exports at risk. The report also underscores the agricultural industry's overwhelming reliance on local markets. The U.K. imports over 83% of its fresh vegetables and 40% of fresh fruits. Today, it is only 18% self-sufficient in fresh fruit and vegetables.

On the other side of trade, 44% of British exports go to the EU and another 16% of its exports go to countries with EU free-trade agreements. For many of these exports, a product crosses the Channel several times before it is ready for sale.

After Brexit, the United Kingdom will strongly rely on its relationship with the United States. U.S. President Donald Trump has expressed support for a trade deal and announced on Twitter that it is in the works. Some trade lobbyists expect more food imports from the U.S. However, there are concerns that if the U.K. compromises with the U.S., it risks complicating negotiations with the EU. Though a free trade agreement is a possibility, British consumers and media outlets are vocal that they will not lower their standards. In recent weeks, there has been an uproar that U.S. food quality standards for poultry, milk, and even baby formula do not meet the U.K.'s current standards. For example, U.S. regulations allow more than 20 times aflatoxins, poisonous carcinogens that are produced by certain molds, in food products compared to EU food safety regulations. If goods flow freely between the U.S. and the U.K., there will undoubtedly be more resistance from British consumers regarding U.S. beef, milk, dairy products, and GM foods for which labeling will not be required.

In mid-July, British Environment Secretary Michael Gove said in an interview that the U.K. will not lower its food safety or environmental standards for a trade deal with the U.S. The National Farmer's Union (NFU) strategy director, Martin Howarth, echoed his sentiments, informing radio program listeners that equal standards were crucial to any future trade deal in a recent interview.

Nearly half of all British consumers say that more detailed ingredient information, including product origin and how the ingredients are used, would encourage them to trust a food or beverage company more, according to a 2015 U.K. Consumers' Food Safety Concerns Report. Once a trade deal is negotiated with the U.K., American exporters will want to meet EU food quality standards and provide detailed labeling, including the list of all ingredients, where they come from, and why they are used. Presenting clear, trustworthy information that follows the U.K.'s high food safety standards, will help ensure success in a post-Brexit market.

It cannot be denied that U.S. trade is strongly affected by the growth and stability of world markets. At present, European tariff and non-tariff import requirements and current global market conditions continue to challenge U.S. export growth in the EU, according to the USDA Foreign Agricultural Service. Today, U.S. exporters are at a disadvantage in a growing competitive market because competitors enjoy preferential market access privileges with the EU. While EU agricultural imports more than doubled over the past two decades ($126 billion in 2015), U.S. exports to the EU increased at a slower rate – less than 20% in the same period, according to the USDA Foreign Agricultural Service. A new trade agreement has the potential to open doors for U.S. commodities to enter the U.K. with a more competitive advantage.

The U.K. has to first come to an agreement with the EU, which will influence the United States' relationship with a new Britain and European Union. A free trade agreement between the U.K. and the U.S. is a very real possibility, but it is not guaranteed. How fast and how successfully the United Kingdom will be able to negotiate the signing of trade deals once it officially leaves the European Union will determine the success of American-British trade relations.