ATO Shanghai's Savor USA continued.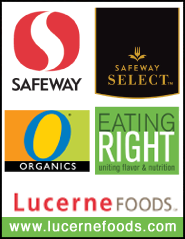 Today, traditional suppliers are unable to meet evolving food demands in China; however, consumers in major cities are willing to pay more, especially for "safer" products and food that can deliver health benefits or fight the aging process. With the growing popularity of "fusion" foods that combine western and Asian flavors and an increased focus on nutritious products that combat obesity and uphold food safety, it is not surprising that the Agricultural Trade Office (ATO) of the U.S. Consulate General in Shanghai partnered with Brand USA to launch "Savor USA". Savor USA is a program that showcases the diversified landscape of American cuisine. According to foot-traffic data from retail tracker Placed Insights, McDonalds might have been the most visited restaurant chain in America in 2015, but there is more to American cuisine than golden arches and calorie-dense cheeseburgers. A quick snapshot tells us that the U.S. is home to fertile Napa Valley wine country, grows more than 2500 varieties of apples, farms 90 million acres of corn, and produces more than 23 billion pounds of beef.

In a recent interview with ATO Shanghai Director, Valerie Brown, Brown explains the goal of Savor USA, rising consumer trends in China, and other unique food programs developed by ATO Shanghai.

CF: What is the goal of Savor USA and its motto "Live it. See it. Taste it."?

VB: The United States Department of Agriculture's trade office (ATO) in Shanghai, China, in coordination with our partners, is creating a variety of strategies for U.S. businesses /organizations to make inroads in this ever-growing market. The Savor USA (Live It. See It. Taste It) Campaign is one of those strategies.

The United States and China are two of the largest international trading countries in the world, and together account for 20 percent of all global trade.

In 2015, the leaders of the two countries announced the launch of a new initiative to boost tourism between the U.S. and China. This initiative coupled with new visa extensions have already led to significantly more Chinese tourists to the U.S. and more American tourists to China. Last year, Mission China processed 2.7 million visa applications for travel to the U.S., and more than 700,000 Chinese citizens applied for U.S. visas in Shanghai.

Savor USA seeks to erase the misperceptions and stereotypes of U.S. cuisine, dispel the notion that U.S. cuisine is limited to fast food, and expose the Chinese consumers to the diversified food landscape of America and our overall abundant lifestyle. Through this program, Chinese tourists will participate in customized gourmet food tours. The tours' purpose is to increase the exposure of the diversified products found in the U.S., which will increase the demand for these products and promote exports to China.

CF: I'm the daughter of a farmer, so I completely agree. The American food landscape runs much deeper than fast food. What are Chinese consumers looking for in their food products?

VB: China's increased incomes have created a new class of Chinese consumers; those who prioritize quality (defined by brands they trust), lifestyle, health and safety, and those who are willing to spend more on prestigious items. Growth in premium products, many of which are imports, has greatly increased over the past few years. More and more Chinese consumers are buying products that were previously considered too expensive.

Despite this new class of consumers and the thirst for more premium food choices, there is a lack of knowledge when it comes to America's varied cuisines and high quality U.S. foods and drinks. It makes it challenging for traders to generate additional sales revenue by bringing new and high-end American food products that could potentially be exported to China with a premium price.

It is expected the campaign will help to introduce more American food to Chinese consumers and effectively rebrand image of US food and cuisine in China. It will raise the reputation of U.S. food and drinks products hence create higher demand for the diversified quality U.S. products.

CF: Has Savor USA already hosted a food tour?

VB: The ATO with funding supported by the USDA's Country Strategy Support Funds (CSSF) in collaboration with Visit California and Brand USA, a quasi-public-private entity promoting U.S. destinations and lifestyles to overseas clients, organized a focus group of foodie media and Key Opinion Leaders (KOL) to visit California to test the program and promote it with their channels in September 2016. The feedback from the focus group was very positive, and their reports are encouraging other Chinese tourists to participate in the food tours. The ATO will expand the foodie media and KOLs to visit other regions of the United States in 2017.

The next step is for the ATO to form strategic partnerships with Online Travel Agencies such as Ctrip, AliTrip etc. to promote the customized programs targeting at both group tourists, and Frequent Individual Traveler (FIT) packages.

CF: With great food and the opportunity to travel, it sounds like you won't have a difficult time promoting Savor USA. You mentioned that you are trying to change the Chinese perspective of US cuisine. Which food categories are you concentrating on most? What is their current perspective of US food products and agriculture?

VB: While China's population grows relatively slowly, urbanization continues to create more than 20 million new consumers annually. Meanwhile, rising disposable incomes, particularly among white-collar workers, means urbanized residents can also afford more imported food and beverages on a regular basis. Increasingly, it is fashionable to sample international cuisine and wine, and many urban Chinese have both the desire and means to dine out regularly in upscale restaurants and bars.

Chinese consumers actively pursue information through mobile social media, lifestyle media, TV and newspapers about imported food and food products, often seeking opportunities for new culinary experiences beyond traditional Chinese cuisine. Increased consumer and media consciousness of nutrition, food safety, and health is also driving the market for food imports.

CF: Is ATO Shanghai doing anything to promote these trends? What other programs does ATO coordinate?

VB: Within China's borders the ATO's efforts are focused on a project entitled the American Culinary Boot Camp, which is funded through the USDA's Emerging Markets Program. The Boot Camp educates Chinese culinary students, HRI leaders, sourcing managers, media, and consumers about various regional American cuisines. This program is a collaborative effort involving the ATOs in China, U.S. agricultural cooperators, Brand USA, China's regional culinary schools, China's Culinary Association, Master Chefs of the ATO, and HRI online-offline Group restaurant chain members.

During a weeklong series, Chinese culinary students participate in media-supported cooking demonstrations and Master Chef cooking classes that incorporate U.S. agricultural products into their curriculum. The program will feature a series of interactive platforms such as workshops led by visiting Master Chefs of the ATO and cooking instructors that will discuss the purchase, preparation, healthy benefits, safety, and high quality of U.S. foods.

U.S. agricultural producer associations/cooperators working throughout China will participate in this program. The ATO and its partners will produce video recordings of the cooking classes and create an online training video series that will be accessible via the Internet. It is expected that some of the sessions may be turned into television programs providing instructions for preparing U.S. food ingredients. SideChef, a leading step-by-step cooking application will partner in the project by integrating all of the recipes during the course into their existing application.

This activity empowers Chinese consumers, emerging chefs, and the HRI sector with recipes utilizing food ingredients. Sourcing managers will participate by launching menu promotions that include new U.S. food ingredients. This program helps China's ATOs and U.S. cooperators cultivate and familiarize future Chinese young chefs and HRI sourcing managers with American food products prior to being hired in the local market and HRI sectors.

CF: I heard ATO coordinated wine trips. Is that true?

VB: The USDA's Country Strategy Support Funds also allowed ATO Shanghai to create the Women Of (American) Wine group (WOW). The group was established in the fall of 2014, with the objective of increasing the appreciation of "American" wine among all women in China. WOW is a platform to share knowledge of American wine, a friendly circle to exchange information on upcoming activities, a place to enjoy American lifestyle, and a networking forum to foster relationships. WOW is open to all women interested in American wine and those that don't know that they are interested in it yet. WOW also welcomes partnerships from all sectors in the wine industry, which includes but not limited to wine lovers, wine educators, wine importers, wine retailing operators, and restaurant managers.

To achieve increased U.S. wine exports to China, the ATO in coordination with WOW strives to expand group participation throughout the country. WOW collaborates with numerous partners to educate Chinese consumers on U.S. wines. With its partners, that includes the California Wine Institute (CWI), Northwest Wine Coalition, Washington State Wine Commission and Oregon Wine Board, WOW coordinated the "Women of (American) Wine meet Women making Wine in America" tour. This activity was an unprecedented opportunity to visit the West Coast Wine Country. The tour fundamentally offered female Chinese wine enthusiasts the chance to learn and experience wines at the hands of female American winemakers. The group will repeat the trip in 2017, focusing on the East Coast of the U.S. and will work closely with the NY Wine and Grape Foundation.

In the past, WOW has also collaborated with CWI and hosted seminars with wine icons such as Tim Hanni, who is one of the first Americans to successfully complete the examination and earn the title Master of Wine, and Karen McNeil, the author of the award-winning best-seller, "The Wine Bible." WOW put on a series of educational seminars and gatherings with the most popular entitled "Don't Wine about it, Ask about it." The newest series of events coordinated by WOW is "WOW Wednesdays." This campaign is based on the book club concept. Women throughout Shanghai host WOW groups in their homes. During these evenings the hostess is given instructions on the evenings' events including a wine tasting of new U.S. wines. WOW Wednesdays will be pushed to other cities in the very near future.

Outside of Shanghai, other WOW chapters are located in Nanjing and Hangzhou. New WOW chapters are proposed for Beijing and Guangzhou.

Click here for Chinese version.