Dubai continued.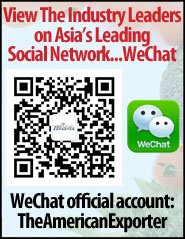 Crowned a "high growth market" by the Department of International Trade (DIT), Dubai was built on a bedrock of innovation and sand. Once a sleepy fishing village with a declining pearl industry, the discovery of oil transformed Dubai into a thriving metropolis with friendly trade laws and established infrastructure, including world class aviation and maritime trade.

Since 1988, Dubai's total international trade has grown by over 11% year-over-year. Today, Dubai's strategic geopolitical location is not only important as a distribution outlet to the Middle East, but it is also serves as a trade gateway to Africa.

Dubai and Africa

With depressed oil prices in the Gulf region, the United Arab Emirates has sought diversity its economy. From tourism to innovation, the UAE prefers to lead such opportunities. This includes non-oil trade with Africa, whom it has shared close ties with for several decades.

In 2016, non-oil trade between Africa and the UAE grew to $24 billion, up from $17.5 billion in 2014, according to the Dubai Chamber of Commerce. In the past, Middle East investments have traditionally concentrated on North Africa because of the shared language, religion and culture; however, investors are exploring additional opportunities in East Africa and across sub-Sahara, enticed by both the trade potential and close geographical proximity. Given that about 65% of all Arabs are also Africans, it comes as no surprise that goods flow between the regions.

The UAE is Africa's biggest trade partner in the Gulf, but according to a report by emerge85, an economics laboratory that partners with Johns Hopkins University and UAE think tank the Delma Institute, Dubai, the UAE's largest, most populous city, is one of the few places able to facilitate business and logistics for the emerging African middle class. Overall, Dubai's desire to be an important international gateway into and out of Africa has made trade relations possible.

At present, Africa's rapid urbanization and growing population make it a fertile market for importers. The continent is also an important investment opportunity, especially as the threat of food security becomes more serious in the Gulf region. As one of the world's largest sources of arable land, Africa might be the answer to the Gulf's urgent priority to feed its people.

According to Mckinsey & Company, there is huge potential for growth in Africa's agricultural output, which is currently only expanding moderately. While more than one-quarter of the world's arable land lies in Africa, the continent only generates about 10% of global agricultural output, Mckinsey reports. Several challenges prevent Africa from effectively growing their farming operations, including fragmentation, lack of reliable farming resources, underinvestment, and lack of transportation. However, the investments and ideas that could come from Gulf partnerships have the potential to blaze the way in Africa's next chapter of economic growth.

What to Expect: Trends

In Africa, the UAE, and across the globe, there are clear food and beverage trends with regards to nutrition, trustworthiness, and convenience. Euromonitor International reports that "selling trust" is a trend businesses should monitor. Authenticity and upholding key values are attractive selling points for consumers. For example, shoppers expect or "trust" organic brands to be healthier, better for the environment, and more natural.

According to Gulfood, three of the major emerging trends also include the demand for international flavors, healthier food options, and convenience packaged food. The Western diet has played a key role in influencing youth, who want to try more international food. From food to fashions, there is an increased consumer awareness surrounding wellbeing, which leads to a greater demand for healthier food -- but not just an "healthy food". As a growing number of women enter the workforce each year, international consumers want high-value, nutritious packaged foods that are convenient to prepare align with their wellness goals.