Dried Fruits- A Healthy Snack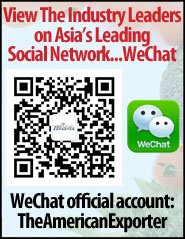 Dried fruits are enjoyed for a myriad of reasons. Eating fruit is associated with improved health and provides many of the essential minerals, vitamins, phytonutrients and fiber that you need every day.

Dried fruit is shelf stable and wonít go bad quickly, so itís the perfect snack to pack, especially for activities like camping and hiking.

Although dried fruit is a good option, dried fruits are higher in calories because they are more concentrated once the water has been removed. Weight for weight, fresh fruit will have fewer calories than its dehydrated version. Itís important to remember that a single serving of fresh fruit is 1 cup, but when fruit has been dehydrated, a single serving is only one half of a cup.

When you are selecting different dried fruits, be sure to read the packaging label. First, donít just check the appropriate portion size, but also what else has been added to the dried fruit. Often dried fruits have additional sugar added to enhance the flavor and draw the water from the microbial cells, thereby protecting it from spoilage.

For healthier options, look for labels that say "no sugar added," or the dried fruit might be a treat rather than a healthy snack. Another commonly added ingredient is sulfur dioxide, which works to preserve the fruit and prevent discoloration. It acts as a preservative, and as long as you arenít allergic to it, itís harmless.

Here are some popular and nutritious dried fruits to sample next time you want a healthy and delicious snack or meal.

Dried Blueberries & Cherries

Graceland Fruit Company has been drying fruit since 1973. Located in the heart of Americaís largest tart cherry growing region, they are one of the largest single providers of infused dried fruits in the world. They offer dried fruits including cranberries, cherries, wild and cultivated blueberries and apples. Gracelandís products are sold in the United States and over fifty other countries around the world.

Dried blueberries pack a nutritional punch. They are low in sodium and in calories, offering 127 calories per one-quarter cup, and they contain no cholesterol. In addition, these fruits contain nutrients that are vital for your health. Simply eat them alone as a snack, toss into your smoothie, or add to your morning cereal or oatmeal.

Dried tart cherries are a sweet, tart, and flavorful treat that is great for snacking, cooking, and baking. Our delicious tart Montmorency cherries are rich in antioxidants and nutrients that support heart health and reduce inflammation. Try our sour cherries straight out of the bag, in trail mix, or in baked goods.

Raisins

Raisins are made from dehydrated grapes and are used in both sweet and savory food preparations. Despite their small size, raisins are packed with energy and rich in fiber, vitamins, and minerals. Raisins are naturally sweet and high in sugar and calories, but they're beneficial to our health when eaten in moderation. In fact, raisins can aid digestion, boost iron levels, and keep your bones strong.

Grown in the bright California sunshine, Mariani raisins are preservative free and have no added sugar. These plump delicious raisins are not only tasty, but convenient as well. Use to sprinkle on your cereal or salad, add to your favorite recipe, or eat as a healthy snack on the go. Mariani also offers dried apricots, dates, mango, berries, and an assortment of other dried fruit selections.

Prunes (dried plums)

Dried plums are nutrient-dense ó they provide health benefits such as important vitamins and minerals for a small amount of calories. When eaten frequently, dried plums contribute to the overall intake of dietary fiber and many important vitamins, minerals and phenolic compounds, which function as antioxidants.

California Dried Plums (prunes) are easy to enjoy as snacks, as an ingredient in baking and cooking, on cereal, in salads, and blended into smoothies.

Taylor Brothers Farms is the leading producer and global distributor of organic prunes and prune products. As a 4th generation family-owned and operated company, they take great pride in their products and thrive on the personal connections they make with customers.

Their company primarily grow the California dried plum, a new and improved offshoot of La Petite DíAgen, which is native to Southwest France. At maturity, it has a royal purple outer skin and amber colored flesh. What's unique about this California dried plum is that it can be dried whole without fermenting, which is not true of all varieties!

Along with this main variety, they also grow other California varieties: Sutter Prune, Moyer Prune, Denny Prune, and Muir Beauty Prune.

Sun Dried Tomatoes

Itís tricky to remember that tomatoes are technically a fruit, but they are. Did you know that sun dried tomatoes pack more nutrition per ounce than fresh tomatoes? Bella Sun Luci sun dried tomato products naturally have 12 times more lycopene than fresh tomatoes.

Many studies, including those published in Cancer Epidemiology, The Journal of Nutrition and many more, show that lycopene helps improve immune function, reduce the risk of heart disease, certain cancers, diabetes, cataracts, asthma, and even offer protection from UV rays. Researchers have observed that the body can absorb more lycopene when combined with healthy fats like olive oil, making sun dried tomatoes in olive oil one of the most effective and beneficial ways to ingest lycopene.